Hartt for the Heart project
Welcome to Hartt for the Heart!  In times of crisis, music  has always been there to soothe the weary or wounded spirit.  But in a pandemic world where even a simple trip to the grocery store can be a life-threatening event,  how can the arts still remain relevant? It turns out that what is most important now is our shared sense of connection and communication. Even in times of enforced separation we still can and must find ways to communicate and connect with each other. 
Being in charge of chamber music at The Hartt School these past few years made we appreciate all the vast talent and creativity around me.  When we went virtual in March of 2020, none of us could have expected the outpouring of spirit from all our musicians that still wanted and needed to create, connect and communicate. Community engagement was always an important mission since I started running the program- our groups perform over 75 community concerts a year.  Now, music is needed in the community more than ever. Our students, faculty, and alumni treasure these connections we can still make with our community and each other. 
With that in mind, I would like to introduce "Hartt for the Heart," a program to bring the creative talents of the Hartt School chamber program (including faculty, students, and alumni)- to hospitals, nursing homes, schools; anywhere where connection and community are needed so desperately right now.  If you are reading this and would like us to come to you virtually in a way other than this page, please contact us via the contact form below.
Otherwise, feel free to look around, find your favorite composer, and discover new ones you hadn't heard of! Let us connect with you.
Search by era in the forum below, or subscribe to the Hartt for the Heart Chamber Music You Tube channel by clicking on the arrow! Note:  A more complete "collection" is listed on the forum.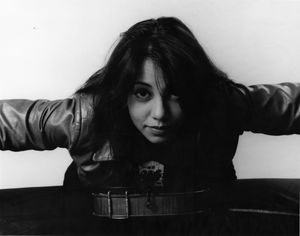 Find your favorite music here:
Board name
Topics
Last post

Ahhh, Bach, the father of us all. Also works by Leclair, Telemann, Vivaldi, Corelli, and the like

3

10/25/2020

by MIKAI

These are composers like Haydn, Mozart, Beethoven, and their contemporaries

1

11/18/2020

by Taylor

Love Rachmaninoff? Tchaikovsky and Brahms are your jam? This is the place for you.

8

06/05/2020

by Ma'at Quartet

Don't be fooled by the title! This music is anything but "modern." This is where you find the hidden gems to impress your friends.

5

09/26/2020

by Paul

Here is where we get really creative! See "classically-trained" musicians' take on their favorite songs.

5

06/05/2020

by John Ray, flute; Sarah Badlissi, guitar