Viola for life: my teaching philosophy 
It is important for the modern music student to possess not only a solid technical foundation but a firm grasp on differing musical styles as well as the ability to develop a sense of their own personality and artistic signature from an understanding of these genres. They must understand everything from historical perspective to the mechanics of the human body. There must be instilled in them a dedicated work ethic and sense of professionalism, an intense focus and perseverance, and above all a desire to communicate their artistic intentions to the world and thus be a part of the shaping of the art form. It is always my wish to provide students with tools for solid, varied and lasting careers by insisting on excellence, flexibility and diversity of performing and teaching while maintaining good physical health. 
"Variety is the spice of life" 
My own career has been varied, from chamber music to solo to member of one of America's top-tier orchestras. Each facet of my life has provided me with tools and techniques that have proven useful over the course of my entire career. For example, as a chamber musician I gained a better sense of how to voice and harmonize parts, how to work on intonation, how to integrate technique with stylistic needs, and how to be effective when working closely with others. As a soloist I learned how to delve into the most minute details of music making in order to create a better big picture, not to mention how to consistently get the best results on technical passages, and how to demand perfection of myself. As an orchestral musician I learned the importance of scope and pacing, how to add to without sticking out of a viola section, how to be a good colleague, how and whom to follow, and how and when to take the lead. Throughout each aspect, I have always remained dedicated to teaching and passing on the knowledge and experience gained from each of these different jobs. 
An individualized approach: featuring strengths and shoring up deficiencies 
Like violists, the viola comes in a wide variety of sizes and shapes. A cookie cutter approach to playing the viola ensures only that some aspect of every student's playing will be neglected in some way, and often leads to injuries. I enjoy finding ways to tailor each individual's strengths and limitations to maximize their potential on the instrument and create a healthy, well-rounded and well-adjusted musician. I like to draw parallels between athletic training and playing the viola and encourage and guide students to create detailed work plans that reflect a wide array of cross training both for their whole body and for their specific musical issues. To this end I have used my experience in marathon running as well as my time spent training with members of the US Special Forces. I will often recommend certain calisthenics exercises to students to counteract pain and muscle weakness and strengthen their bodies in preparation for playing technically and physically demanding works. I utilize mental preparation techniques developed by sports psychologist and former Green Beret Don Greene to help them perform consistently at a high level under pressure. I help them create viable and effective practice plans, that maximize their time while taking into account each individual student's physical, schedule, and occasionally mental constraints. 
Integrating life outside of music/ creating arts ambassadors 
It is of the utmost importance to instill in each student a sense of responsibility, creativity and ownership/governance. Students must become active members of their community and ambassadors for the music world. Every year I require performances of my students "in service," such as nursing homes, inner-city schools, and hospitals. To create a sense of responsibility to the community it is also important they have first a sense of responsibility to each other and are encouraged to set up practice buddies, mock performances and auditions, as well as team-building events like bike rides, practice-a-thons for charity causes, and even cooking challenges. They are encouraged to post frequently on the studio blog. To help them find ways to communicate other genres of music they are also required to do transcriptions of non-classical music for the viola or multiple violas. I encourage them to take advantage of varied opportunities to integrate their interests in other art or music forms into their playing as often as possible. 
Exposing students to tradition and innovation 
The masterclass and guest artists that I expose my students to reflect the diversity of my approach. Recent past and upcoming artists include orchestral musicians such as the principal string chairs of the Berlin Philharmonic, members of the Philadelphia Orchestra; New York Philharmonic, important pedagogues from other major American music conservatories like Eastman, Juilliard and Peabody; Alexander Technique specialists; and prominent chamber musicians from around the world.  Exposure to these artists educate students about diverse musical traditions, history, and possibilities for the future. For broader perspectives they are encouraged to explore and integrate the study of historical and political events, music in the context of visual art/film and even classic literature in their performances. 
The goal is a well-rounded, creative and confident individual 
As a performer and perhaps even more so as a teacher, I am goal-driven. I create this same drive in my students not only by example but by setting expectations and desired outcomes from the beginning of our working relationships together. Students have benchmarks by which they can map their progress and frequently surpass their own expectations and push themselves to levels they never thought possible. They come to realize how the constant practice and repeated drills on technical issues librate them from worry and how discipline yields even greater artistic freedom. Students in my studio are treated as important individuals and contributing team members. They are given a sense of perspective as I make them study related art, music, and historical events surrounding their current repertoire. My goal is to build true ambassadors of music in the 21st century: physically and mentally healthy musicians, creative and innovative interpreters and teachers, and contributing members of society.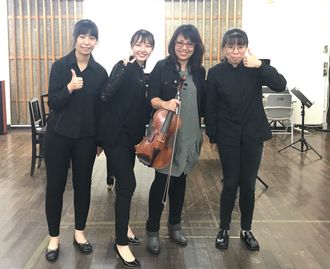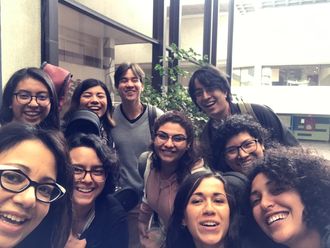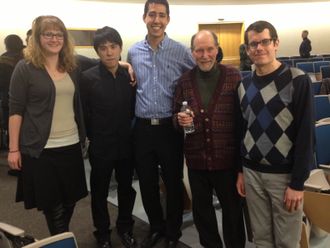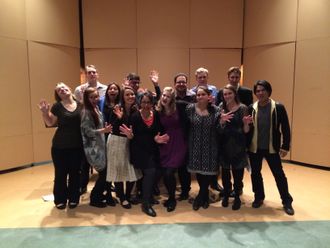 Want to come study with me?
Check out these summer festivals where I am in residence (click on the names for the link):
July 24-Aug 6, 2022
chamber music, lessons, masterclasses, outdoor activities on beautiful Lake Dunmore in Vermont. High school musicians only.
Aug 3- Aug 15, 2020 POSTPONED
lessons, masterclasses, ensembles in Trebinje, Bosnia-Herzegovina.  Ages 14 to adult
Upcoming masterclasses:
check my "events" page for the most recent schedule.